Contact & Access
Arriving by car:
Please note ! Sat Nav ( GPS) will not take you to this address.
You can look for "Hospital de Blanes" then follow the directions from § 7 of the itineary Arriving from France.

Vladimir Dream House: Latitude North 41°40'53" - Longitude East 2°48'36"
vdh-barcelona.pdf
vdh-france.pdf
vdh-sud-ap7.pdf

Arriving by train, plane or boat:
GIRONA COSTA BRAVA Airport 30mn.away*
BARCELONA EL.PRAT Airport 90 mn.away*
PERPIGNAN Airport 90 mn.away*
GIRONA Railway Station 40 mn.away*
BARCELONA Railway Stations 60 mn.away*
BARCELONA Port 60 mn.away*

*Transfers on demand from these places or buses to the Lloret de Mar and Blanes bus stations.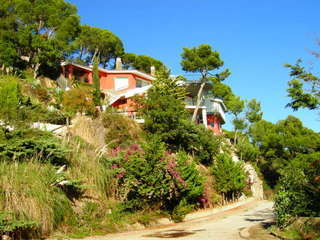 Vladimir Dream House
Mirador de la Cala, 23
17300 Blanes (GIRONA)
Espagne
Contactez Bernard
Fixe: 00 34 972 35 25 63
courriel: villa-vladimir@orange.es